Finger Lakes Wrestling Club was well represented at the Cadet World Championships this year in Tbilisi, Georgia. Frogs Yianni Diakomihalis (63kg) and Vito Arujau (58kg) found great success at the tournament, winning a gold and silver medal, respectively.
Diakomihalis, a Senior at Hilton High School, dominated his way to his second consecutive Cadet World Title, becoming the first American to ever accomplish this feat. He cruised to the semi-finals, winning his first three matches by technical fall, 15-3, 10-0, and 10-0. In his semi-final bout, Diakomihalis faced off against Japan's Jintaro Motoyama, which was a rematch of the 2015 Cadet World Final bout. Diakomihalis continued his winning ways with a 9-3 decision, which would turn out to be his closest match of the day. In the final, Diakomihalis shut out Moldova's S. Tonu 8-0 to complete his tournament and win his second straight world title. In his five matches, Diakomihalis outscored his opponents 52-6.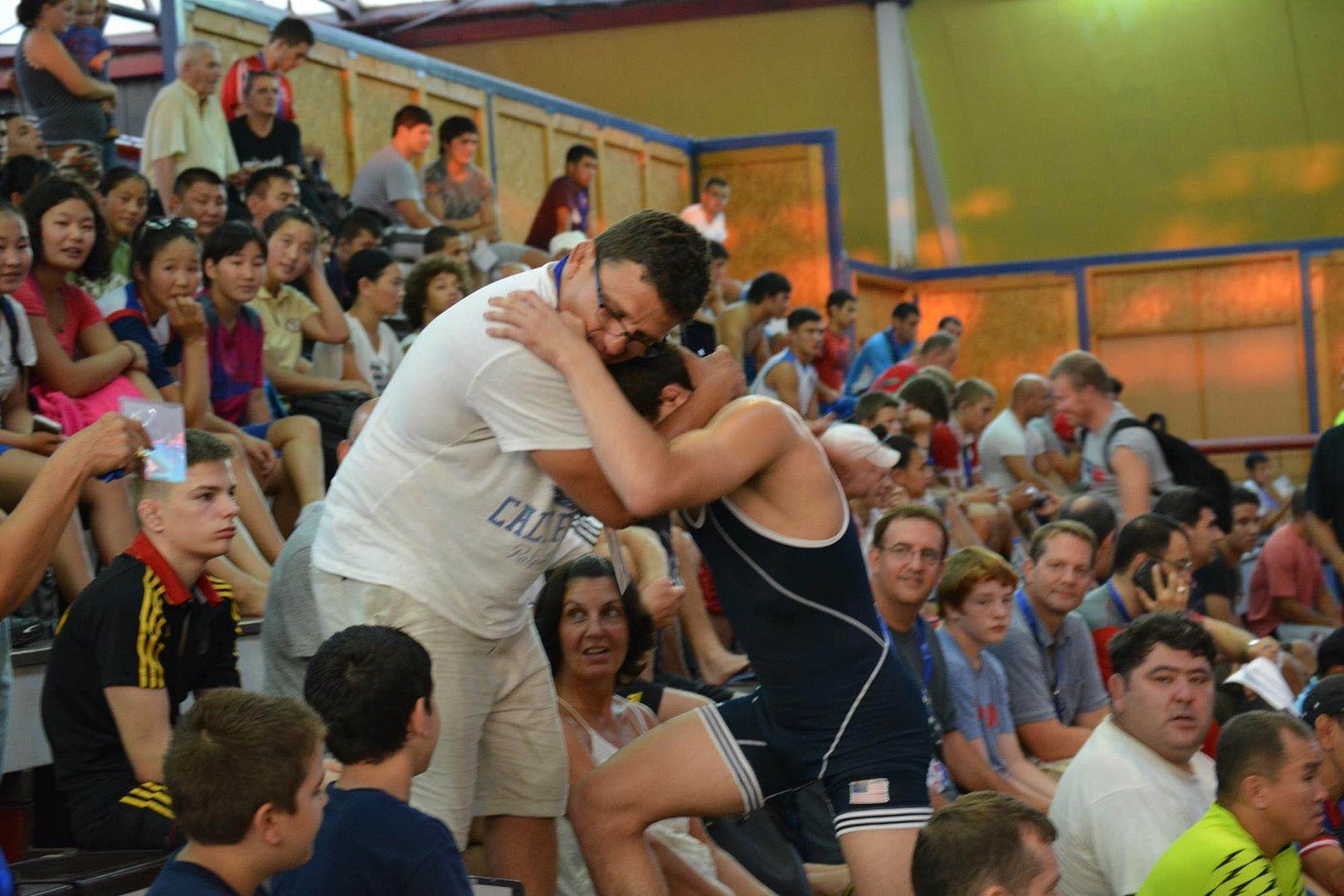 Arujau, a Senior at Syosset High school, also found success in the tournament, this being his first appearance at the Cadet World Championships. Arujau won via a 10-0 technical fall in his first match against Puerto Rico's Hector Candelaria Rivera. A 9-6 decision in second match against Japan's R. Sakaki sent Arujau into the semi-finals, where he dominated his Ukrainian opponent for another 10-0 technical fall. Arujau dropped his final match to Iran's A. Maghsoudi 12-8 to finish the tournament is second place.
Both Diakomihalis and Arujau have committed to Cornell University, where they will continue their wrestling careers as teammates. Congratulations Yianni and Vito!